Find workspaces and solutions for your business
Why Choose OfficeBing?
Empowering entrepreneurs and enterprises with the perfect blend of location, state-of-the-art amenities, and a tech-infused environment that fosters growth. Take your enterprise to the next level with us.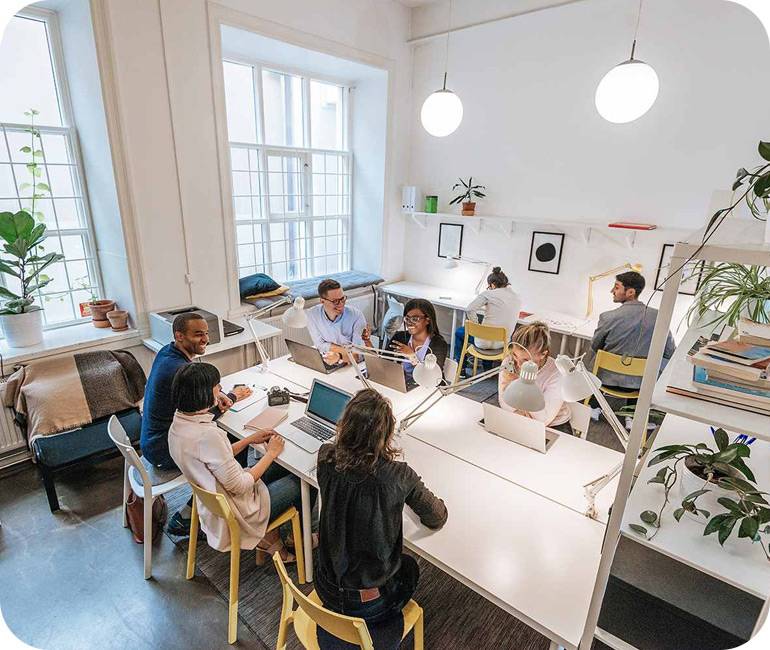 Clients that rely on us
We are pleased to collaborate with the many companies that have relied on and believed in our services.
How It Works?
Simple steps to follow to work into your next smart office space
Pricing built for businesses of all sizes
Join 2500 customers and start growing your business
Managed Office
Our Managed Office is your gateway to a higher level of productivity and comfort. A tailored workspace for peak performance, freeing businesses from office management tasks and upfront capex
Plug-and-Play Setup
Customizable Solutions
No Capex
Dedicated Space
BPO
Elevate client interactions and streamline operations with OfficeBing's expert solutions. From major campaigns to inbound/outbound services and documentation processes, we deliver excellence in every aspect.
Client Satisfaction 
Cost Savings
Greater Efficiency
Primary Function Of Your Business.
Private Office
Our private office solution is finely crafted for freelancers, startups, and entrepreneurs. Your dedicated haven, designed to ignite creativity and foster growth within a secure and personalized environment.
Customized Comfort
Seamless Privacy
Growth Acceleration
Professional Network Testimonials and reviews from our customers
What our customers are saying about us
OfficeBing provides serviced office space all over India.
Questions about plans, pricing, or availability? Let's find the right workspace for you.