We OfficeBing is India's top managed and flexible office space and service
provider, serving everyone from individuals and small groups to
major corporations and high-growth startups.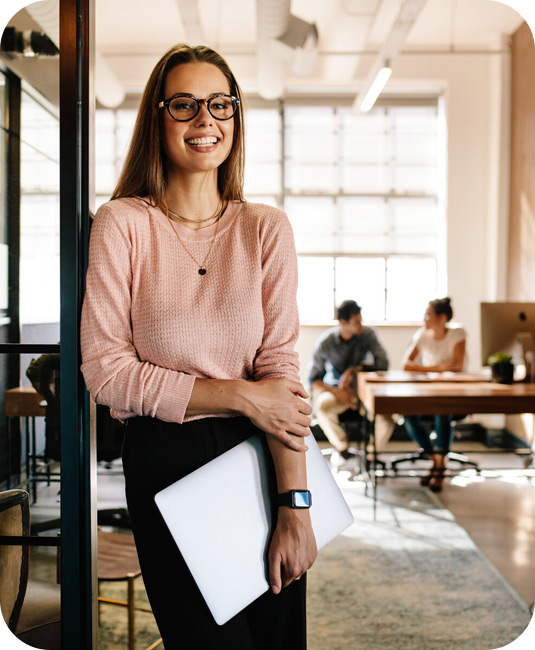 Our mission
A standard office setup gets expensive, time-consuming, and frequently constrained. At Officebing, we're working to change that. We offer scalable, configured workplaces that are reasonably priced. And also our goal is to create a network of office buildings, each specifically designed to serve the requirements of a certain industry. Whether you're searching for a flexible office, a coworking space, a tech center, a fully serviced office, a plug-and-play BPO arrangement, a creative zone, or an IT business setup, we've got you covered!
Why Officebing?
One-stop solution for all your
office needs.
Through the development of a technological platform that satisfies the changing business requirements of office space owners and occupiers, we want to be the most adaptable, affordable, practical, and inventive provider of office space solutions. achieving the appropriate strategic fit by matching the needs of the occupiers for office space with our personalized product offerings. By utilizing technology and our operating experience in the shared office space segment, we can enhance the underutilized office spaces to match the demands of the occupiers. Some other Advantages are;
Business center that works hard for you and your team
Whether you're an established enterprise or a growing startup, discover spaces that inspire your most impactful work
Ready-to-go, serviced office spaces
Our ready-to-use service office solutions with all the features you require without long-term commitments to maximize your productivity and reach your full potential.
High-quality facilities and services
Flexible coworking whenever you need it
Our coworking space allows freedom to work where and when you need to, to empower your business according to your needs with our flexible solutions.
Provide productive working environment

Opportunity to meet people and collaborate

Access to amenities and other services
Instant virtual offices to power your work
With our virtual office solutions, drive your business forward and get your work-life balance with our services and supercharge your productivity from anywhere.
Physical business address

Phone and call answering service

No rent and other overhead costs