We'll help you find the perfect office space
Experience Hassle-Free Business Growth with Managed Office Space
With our managed office offerings, experience a seamless transition into a professional workspace with a comprehensive range of fully equipped amenities and services. Let our team handle the logistics, and you'll enjoy a hassle-free, optimized workspace tailored to your business needs.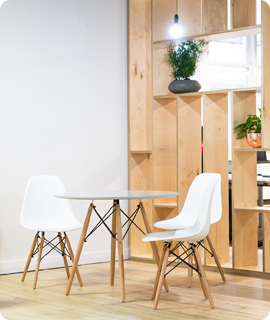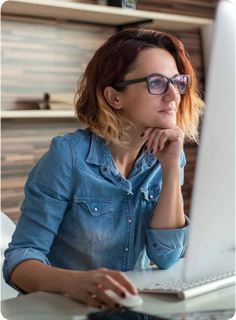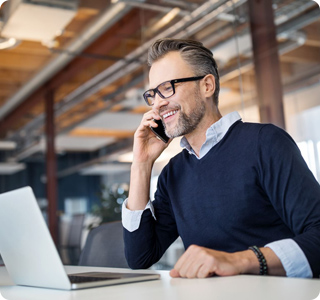 A personalized workspace that reflects your brand value and identity.
Experience the power of a personalized workspace that truly embodies your brand and identity. Our managed office space is meticulously designed to reflect your vision, showcasing your unique style and allowing you to create a promising and pleasing environment for your clients and employees alike for your business's growth and productivity. We ensure that all your professional needs are met with the utmost care and professionalism at our OfficeBing.
Enhances Brand Identity and Recognition

No capital expenditure (CAPEX) involved

Access to Infrastructure and Amenities.

Internal Facilities Management Team
Pricing built for businesses of all sizes
Join 100+ customers and start growing your business
Private Cabins
Discover the epitome of professional excellence with our exclusive private cabins within our vibrant community. You can experience the perfect blend of privacy and comfort in a professional setting that elevates your work to new heights.
Professional Image and Identity
Tailored private workspace with flexible terms
Flexible Environment
Flexi Desk
Our coworking space offers flexible desk solutions that empower professionals with a dynamic and collaborative workspace. With a focus on productivity and convenience, OfficeBing provides versatile flex-desk solutions.
Seamless productivity through flexibility
Empowering professionals with versatility
Efficient work solution provided
Dedicated Desk
Experience the height/pinnacle of office productivity with our dedicated desk solutions. Unleash your potential and elevate your productivity with a dedicated desk equipped with premium amenities and a cheerful environment that fuels your success.
Customized desk, high performance
Streamlined performance space
Results-driven workstations
Do you have any questions about our plans? Just contact the

sales department

for full details.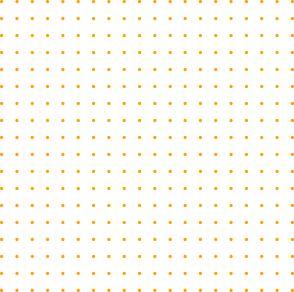 Create Workplace that's right for your business
At the managed office, our devoted team is committed to delivering an unparalleled experience to clients. From seamless facility management to proactive IT Support. We offer comprehensive services tailored to meet your business needs, where our team allows you to focus on the peace of mind of your core business while we handle the rest.